Mastodon Ridge currently under construction!  
NEW MINI GOLF, FUN FORT & PARK OPENING IN JULY!


There's something for everyone at Mastodon Ridge during the summer season! Experience history, culture and nature. Take in a little shopping. Learn about the past through our interpretive panels and outdoor displays. Our Mastodon replica is life-size and a legend in these parts! Shop local at our Sunday Farmers Market. Relax and enjoy great food and beverages. Join us at the Ridge!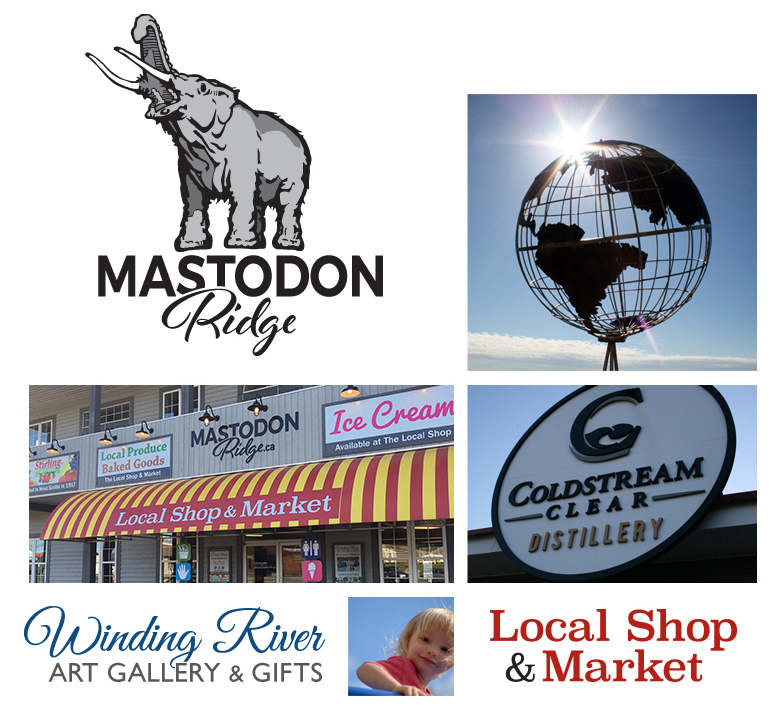 Did you know?
Mastodon bones were discovered in 1991 at a gypsum quarry near Milford, NS.
In 1937, Stewiacke
was recognized as the halfway point between the Equator and the North Pole!
Nova Scotia
has over 6,000 km of coastline and is known as Canada's Ocean Playground!
Did You Know?
Our Mastodon replica is 14 feet tall, 22 feet long and one of the biggest statues in the province!
The Bay of Fundy
has the highest tides in the world! It takes 6 hours, 13 minutes for tides to go from high to low.
Mastodon Ridge
overlooks the Shubenacadie and Stewiacke rivers, 2 rivers of great beauty and historical significance that are fed by the Bay of Fundy.